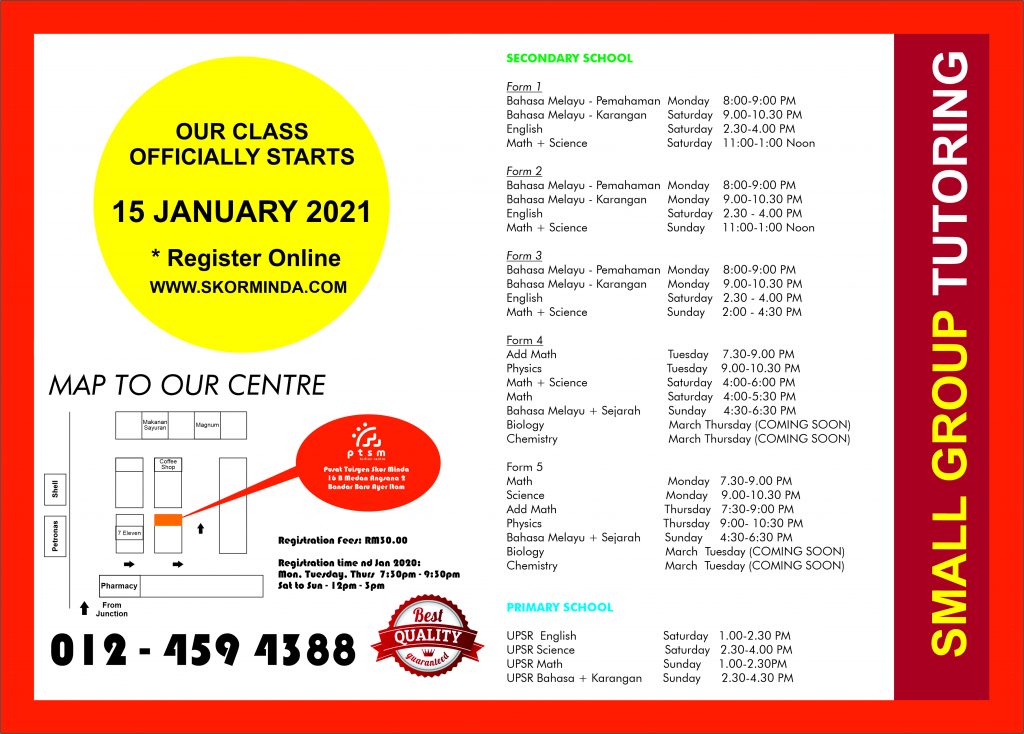 As you know, we provide 2 types of classes :- National Curriculum (UPSR, PT3 and SPM) Class and IGCSE ) Curriculum with collaboration with Pine Hills International School. Both of our classes are recognized by Minister of Education Malaysia and Cambridge Board.
30B Medan Angsana 2 Bandar Baru Ayer Itam 11500Georgetown Penangn, MalaysiaTel: 012-4594388
DOWNLOAD TIME TABLE
FEES FOR ALL SUBJECTS
Registration and Books
it is important that students are coming to the tuition centre with reference book.